Audio Damage ADM18 Shapes

Audio Damage ADM18 Shapes

Shapes will shape any source, from a simple sine or triangle oscillator on up to full stereo program material. From turning a sine in to a simple square or saw on up to full Nine Inch Nails / Merzbow…

€ 299,00

Audio Damage ADM16 Dub Jr. MkII Clock Synced Delay

Audio Damage ADM16 Dub Jr. MkII Clock Synced Delay

DubJr Mk2 is a major update to our first and most popular module. We started with the same delay you already know and love from ADM01 and Dubstation, and added tap tempo, a clock…

€ 319,00
Audio Damage
Audio Damage are the producers of quality DSP effects, plugins for computer software. Now they have also made Eurorack modules! The Audio Damage plugins have become very well regarded among producers and sound designers for their unique sonic signature and creativity. This philosophy has been carried across into their Eurorack offerings providing now CV and manually manipulatable control over parameters of specifically adapted DSP programs designed for the modules. These are sure to add a bit of extra "something" to every patch.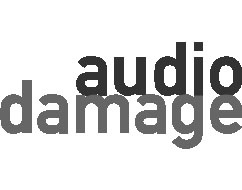 Stock?

Click on the product and you will see the amount that is in stock!

In voorraad?

Klik op het product , dan zie je hoeveel ervan in voorraad zijn!
Sold out? Mail us.
Website manufacturer: https://www.audiodamage.com/collections/eurorack
Shopping cart
No items in shopping cart.