DSI DSM01 Curtis Filter

∙ DSM01 Curtis Filter

Big Sound Comes In Small Packages Dave Smith's first-ever offering for modular synthesizer users is a big one—the DSM01 Curtis Filter, the very heart and soul of the Dave Smith sound. Featured in…

€ 179,00
Dave Smith Instruments
Dave Smith founded Sequential Circuits, the premier manufacturer of professional music synthesizers, in the mid-70s. In 1977, he designed the Prophet-5, the world's first microprocessor-based musical instrument. This revolutionary product was the world's first polyphonic and programmable synth, and set the standard for all synth designs that have followed. The Prophet instruments played a major part in the recordings of all popular music styles, and are still prized by musicians today. In 2002, Dave founded Dave Smith Instruments to develop new hardware instruments like the Evolver, Mopho, and Prophet synthesizers, as well as the Tempest drum machine, codesigned with friend and fellow electronic instrument designer Roger Linn. In 2013, Dave received a Technical Grammy in recognition of his role in the development of MIDI.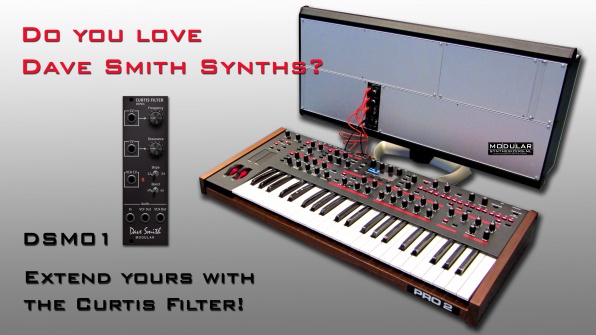 Stock?

Click on the product and you will see the amount that is in stock!

In voorraad?

Klik op het product , dan zie je hoeveel ervan in voorraad zijn!
Sold out? Mail us.
Website manufacturer: https://www.davesmithinstruments.com/product-category/cat-modules/
Shopping cart
No items in shopping cart.