Intellijel Rubicon (thru zero fm triangle core vco)

INTELLIJEL RUBICON THRU ZERO FM TRIANGLE CORE VCORubicon main rev 008

Not long after the David Dixon finished the Dixie design he began working on a totally novel approach to implementing tzfm (thru zero frequency modulation).…

€ 399,00 € 319,00

Intellijel Dr. Octature II (VCO/LFO)

INTELLIJEL DR. OCTATURE II (VCO/LFO)4-POLE LOW PASS FILTER AND OCTATURE SINE WAVE VCO/LFOJust like the original Dr. Octature the basis of the module is a 4-pole lpf inspired by the classic "cascaded ota" design, but realized…

€ 290,00 € 229,00

Intellijel Korgasmatron II Expander

EXPANDER MODULE FOR THE KORGASMATRON II: ADDS AUXILLIARY INPUTS TO EACH FILTER AND VC OF RESONANCEThe Korgasmatron II Expander module allows for cv control of the q for each filter.

An additional special feature of the…

€ 99,00 € 59,00

Intellijel Planar vector joystick / quad panner

This has to be one of the most fun modules we have ever played with! With just a few audio and CV sources and some inter dependencies (i.e use the Joystick CV to simultaneously modify the signals being processed by the VCAs) you…

€ 399,00 € 269,00

Intellijel Polaris

Intellijel Polaris

VERSATILE MULTIMODE VCF + PHASERThe Polaris is a 4-stage cascaded OTA filter designed by David Dixon. It builds on the lineage of the Dr. Octature and Atlantis filters, but with a totally revised core and…

€ 215,00

Intellijel Dubmix Aux Expander

AUX SEND EXPANDER MODULE FOR THE DUBMIX SERIES MIXER

∙ Connects to the Dubmix via single ribbon cable
∙ Adds two extra VC AUX sends for each of the 4 Dubmix channel strips.
∙ Aux sends are all Post fader.
∙ Clip leds to…

€ 249,00 € 189,00

Intellijel µjack

HEADPHONE AND STEREO LINE OUTA very handy module for directly monitoring your system with headphones and as a convenient line level output to connect to amplifiers or recording devices.

The headphone amp is low noise and capable…

€ 135,00

Intellijel µVCF

µVCFIntroducing the µVCF state variable filter.

This is another great David Dixon filter design that has been on the workbench for a while. It is a very clean and precise filter that also doubles as an excellent sine VCO.

It…

€ 149,00

Intellijel Quad Inverter

QUAD CV INVERTER / AUDIO BUFFER IN 2HPEach output is a buffered negative version of the input. e.g. if an input is fed a 2v cv signal, the output will be a -2v signal.

All outputs are normalled to the inverter input below…

€ 70,00

Intellijel - Metropolix (Metropolis 2)

Intellijel - Metropolix

The Intellijel Metropolix is a unique and powerful Eurorack format musical sequencer. With an abundance of hands-on, tactile controls and a wealth of modulation possibilities (both internal and external)…

€ 629,00

Intellijel Atlantis

ATLANTIS DUAL OSCILLATOR SUBTRACTIVE SYNTH VOICEThe Atlantis is heavily inspired by the architecture and sound of the classic Roland SH-101. It has always been one of our favorite synths and we really liked how the seemingly…

€ 699,00

Intellijel - Morgasmatron

Intellijel - Morgasmatron

DUAL MULTIMODE SELF-OSCILLATING VCF AND CROSSFADERThis is the third generation of Intellijel's much loved Korgasmatron filter designed in collaboration with David G. Dixon. For obvious reasons, we…

€ 379,00

Intellijel Zeroscope 1U

Intellijel Zeroscope 1U

The Zeroscope 1U is an adaptation of the excellent 3U Zeroscope by VPME.DE.

Three Modes Packed Into 1U∙ Scope — Standard graphical display, with time displayed on the X-axis and voltage displayed on…

€ 149,00

Metropolis - Atlantis Standalone set -silver

The Metropolis - Atlantis silver standalone set consists of:

- Mod-Synth MS-84SB Skiff, aluminium 84HP skiff with bamboo side panels, module depth max. 55 mm (external sizes with sidepanels: 477x 190x75mm)

- Tiptop uZeus power +…

€ 1.995,00

Intellijel 7U Black Stealth Case 104 HP (erurorack case)

Intellijel 7U Black Stealth Case 104 HP

Have modular. Will travel.

Studio, cafe, stage, floor, coffee table—the 7U Performance case doesn't care where you play with it. Two 3U rows house and power all the modules you love (or…

€ 639,00

Intellijel Audio Interface II

AUDIO INTERFACE IIDUAL BALANCED PRO LINE LEVEL INPUT TO EURORACK LEVEL SHIFTER / DUAL EURORACK LEVEL TO BALANCED PRO LINE LEVEL OUPUT SHIFTERThis module allows you to interface your Eurorack modular system to the pro balanced line…

€ 275,00

Intellijel Buff Mult

BUFFERED MULTIPLE IN 2HPDual 1 x 3 buffered mult (one audio or cv signal in with multiple buffered outputs).

The output of the first mult is normalled to the input of the second mult to create a 1×6 buffered mult.

Width:…

€ 69,00

Intellijel Cylonix Rainmaker

Intellijel Cylonix Rainmaker

The Intellijel/Cylonix RAINMAKER eurorack-format module provides a high-quality (96KHz sampling rate with 32-bit internal processing) stereo rhythmic delay and stereo comb resonator effect.

The…

€ 640,00

Intellijel Cylonix Shapeshifter

Intellijel Cylonix Shapeshifter

DUAL COMPLEX MORPHABLE WAVETABLE VCOCylonix and Intellijel have collaborated to bring you a very sophisticated and deeply complex Wavetable VCO. At the core of this module is very powerful FPGA…

€ 549,00

Intellijel Dixie II

TRIANGLE CORE VCO/LFOthe dixie ii has all the great qualities and features of the original dixie but has been made a bit wider (6hp instead of 4hp) for better spacing and is now skiff friendly. the panel knobs are bolted on and…

€ 220,00

Intellijel Mixup

Intellijel Mixup

Mixup is a versatile, expandable audio mixer for eurorack format. It has eight inputs (6 on the front panel) and two outputs. Inputs 1 and 2 are single-channel mono inputs, each with its own mute switch and level…

€ 90,00

Intellijel Metropolis

INTELLIJEL METROPOLIS COMPLEX MULTI STAGE PITCH AND GATE SEQUENCERThe Metropolis is a unique and powerful musical sequencer inspired by the Ryk M-185 (a Roland System 100m format sequencer.) but with many additional enhancements…

€ 599,00

Intellijel Gx (exp. for Metropolix)

Intellijel Gx (exp. for Metropolix)

Gx
You can connect an Intellijel Gx (or Qx) gate expander module to Metropolix to provide eight additional gate and trigger outputs, which you configure via the MX button on the Metropolix…

€ 79,00

Intellijel µMIDI

Intellijel µMIDI

The µMIDI provides all the essentials to control and sync your Eurorack modular from your computer, iPhone/iPad, or hardware MIDI device with a minimum of fuss. No menu diving or configuration scripts, just two…

€ 269,00

Intellijel Mult

PASSIVE MULTIPLE IN 2HPDual 4-way passive mult (one audio or cv signal in with multiple unbuffered outputs)

On the back of the pcb is a pair of solder points marked as "link". You can connect these (with a solder blob or…

€ 30,00

Intellijel Mutamix

6 CHANNEL CV/AUDIO MIXER WITH 3 BUS OUTPUTS AND FULL DIGITAL CONTROL OF MUTING PATTERNS∙ skiff friendly
∙ 6 led linear sliders for input attenuation control (leds can be easily replaced with other colors, they just slide…

€ 259,00

Intellijel Outs

Intellijel Outs

Balanced Stereo Line & Headphone Output Module

Overview
Outs enables your modular system to output both professional and prosumer compliant audio, and send it to external amplifiers, mixers, recording devices, or…

€ 150,00

Intellijel Quad VCA

Intellijel Quad VCA

QUAD VOLTAGE CONTROLLED AMPLIFIER AND CASCADED MIXERThe Quad VCA is a compact and feature packed module that is sure to find its way it almost all of your patches. In addition to being used for standard VCA…

€ 195,00

Intellijel Quadra

QUAD FUNCTON / ENVELOPE GENERATOR4 x function generators
3 modes:
1. ad (attack – decay)
2. ahr (attack – hold – release)
3. cycle (ad envelope loops)each function can have a linear or exponential curve.
wide time range for…

€ 259,00

Intellijel Quadra Expander

EXPANDER FOR QUADRA MODULE WITH VC ATTACK DECAY, QUADRATURE MODES, EOC OUTPUTS AND ANALOG OR CIRCUITS.4 x eoc (end of cycle) pulse outputs corresponding to the 4 function generators.
vc of attack and decay (with attenuators) of…

€ 139,00

Intellijel Quadrax

Intellijel Quadrax

Quad Function/Burst Generator/LFO with CV Matrix

The beating heart of your modular.Whether you are exploring the unique channel functions, CV modulation matrix or chaining options, it is quickly apparent that…

€ 349,00

Intellijel Qx Quadrax Expander

Intellijel Qx Quadrax Expander

Open up the gatesExpand the functionality of the Quadrax with eight additional gate/trigger outputs.

The Qx expander adds an EOR (End Of Rise) and an EOF (End Of Fall) trigger/gate output to each…

€ 75,00

Intellijel Springray 2 including two tanks

INTELLIJEL SPRINGRAY 2 - SPRING REVERB (SMALL & MEDIUM TANK INCLUDED!)Version two of the Springray provides a number of changes and improvements to the original design. The shelving EQs have been replaced with a parametric EQ with…

€ 259,00

Intellijel Springray - large spring tank

The spring tank is an Accutronics 9BB2C1B with 3x2 springs and medium decay (1.75 - 3 seconds).

Dimensions 429 x 112 x 38mm; weight 800g

Large Tank for intellijel Springray

€ 39,00

Intellijel Steppy 3U

Intellijel Steppy 3U

4 x 64 Gate Sequencer

Steppy is a 4-track programmable gate sequencer with eight internal memory slots, external clocking, numerous tweakable parameters, and a performance-first design aesthetic.

∙ Each…

€ 239,00

Intellijel Tetrapad

Intellijel Tetrapad

Tetrapad is a versatile, multi-dimensional, touch-sensitive control surface for Eurorack. Each of its four pads use force sensing resistors to respond to both the vertical position of your finger and its…

€ 279,00

Intellijel Triplatt

Intellijel Triplatt

Triple Attenuator / Inverter / Attenuverter / Multiplier / Adder / Mixer / DC Voltage Source

Triplatt is a three-channel active/buffered attenuverter and summing mixer. Each channel has a knob, which can…

€ 109,00

Intellijel µFold II

WAVEFOLDER / WAVE SHAPER FOR CV AND AUDIOThe µFold is a collaborated design with David G. Dixon.

This is the version II of the original µFold.

Features:

∙ Fold control with a cv input and dedicated attenuator.
∙ Thru-zero…

€ 109,00

Intellijel µMod II - Ring Modulator / Analog Logic

µMOD IIRING MODULATOR / ANALOG LOGICThe µMod II is a versatile ring modulator (four quadrant multiplier) based on the original µMod designed by David G. Dixon. Four analog logic outputs have been added to the module for even…

€ 129,00

Intellijel Audio I/O 1U

AUDIO I/O 1UDUAL BALANCED LINE AUDIO INPUT AND BALANCED LINE AUDIO OUTPUTThis module allows you to interface your Eurorack modular system to the pro balanced line level world (+4 dBu). You can send and return to rack mount/desktop…

€ 140,00

Intellijel Audio I/O Jacks 1U

AUDIO I/O JACKS 1UAUDIO I/O JACKS 1UTRS JACKS FOR THE AUDIO I/O INTERFACE IN 1UTRS jacks for the Audio I/O interface in 1U.

You need this module for the Audio I/O 1U

This module is not needed if you have the 7U performance case…

€ 21,00

Intellijel Pedal I/O 1U

Intellijel Pedal I/O 1U

EFFECTS PEDAL SEND / RETURN AND HIGH IMPEDANCE INSTRUMENT INPUTThe Pedal I/O 1U system enables the modular synthesist to interact with the impressive assortment of delays, choruses, flangers, phasers, fuzz…

€ 89,00

Intellijel - Line in 1U

Intellijel - Line in 1U

BALANCED LINE LEVEL INPUT TO EURORACK LEVEL SHIFTER IN 1UThis module allows you to connect balanced line level audio (+4 dBu) into your Eurorack modular system. It is a compact and easy way to patch in a…

€ 40,00

Intellijel Buff Mult 1U

Intellijel Buff Mult 1U

BUFFERED MULTIPLE IN 1UDual 1 x 4 buffered mult (one audio or cv signal in with multiple buffered outputs).

The output of the first mult is normalled to the input of the second mult to create a 1×8…

€ 39,00

Intellijel Digiverb 1U

Intellijel Digiverb 1U

DIGITAL REVERB EFFECTDigiverb is a lo-fi reverb effect unit that uses an Accutronic digital reverb "tank" module. The sound is somewhere between a virtual spring reverb and a dense multi tap delay but…

€ 75,00

Intellijel Duatt 1U

Intellijel Duatt 1U

Dual Attenuator / Inverter / Attenuverter / Multiplier / Mixer / DC Voltage Source

Half a Quadratt (and a little bit more)A super compact Dual Attenuator, Inverter, Attenuverter, Multiplier, Mixer and DC…

€ 70,00

Intellijel FSR 1U Force Sensitive Pad

Intellijel FSR 1U Force Sensitive Pad

Add a pressure point to your modularThe FSR (Force Sensing Resistor) senses touch and pressure to add another level of expression to your synth.

The FSR 1U is built around a custom…

€ 72,00

Intellijel Line Out 1U

Intellijel Line Out 1U

EURORACK LEVEL TO BALANCED PRO LINE LEVEL OUPUT SHIFTER IN 1UThis module allows you to interface your Eurorack modular system to the pro balanced line level world (+4 dBu). You can send audio out to rack…

€ 40,00

Intellijel Noise Random Tools 1U

INTELLIJEL NOISE RANDOM TOOLS 1UCLOCK, RANDOM PULSE, ANALOG NOISE, SAMPLE AND HOLD, AND SLEWNoise Random Tools comprises a collection of useful utility blocks that you could use in many of your patches.

Features:∙ Clock and…

€ 110,00

Intellijel Octalink 1U (pair)

OCTALINK PASSIVE 8-CHANNEL PATCHBAYEach Intellijel Octalink 1U package contains two identical Octalink 1U modules and one RJ45 cable. With the Octalink 1U system, you can physically separate different eurorack cases while…

€ 79,00

Intellijel Pedal I/O 7U Case Adapter

Intellijel Pedal I/O 7U Case Adapter

This adapter allows you to use the rear audio jacks on our 7U cases with up to two Pedal I/O 1U interfaces. It eliminates the need for the Pedal I/O JACKS 1U module.

€ 12,00

Intellijel Pedal I/O JACKS 1U

Intellijel Pedal I/O JACKS 1U

1/4" TS JACK INTERFACE FOR THE PEDAL I/O 1U SYSTEMThe Pedal I/O JACKS 1U Module allows you to patch standard 1/4″ TS cables to and from your guitar / instrument pedals.

This module only works when…

€ 21,00

Intellijel Phones 1U

Intellijel Headphones 1U

HEAPHONE AND STEREO OUTPUTHigh quality headphone amp capable of driving consumer and studio grade heaphones with excellent bass response and loud levels.

This module can also be used as a line level…

€ 75,00

Intellijel Quadratt 1U

Intellijel Quadratt 1U

QUADRATT 1UQUAD ATTENUATOR, ATTENUVERTER, MIXER AND DC VOLTAGE SOURCEThe shorter and wider brother to the popular Triatt module!

The four handy knobs can act as active attenuators (unipolar) or…

€ 69,00

Intellijel Stereo Line Out 1U

Intellijel Stereo Line Out 1U

Stereo Balanced Line Audio Output

Mono/Stereo audio from your Modular to Stereo Balanced Line Level Outputs.

Use the Stereo Line Out 1U system to send audio from your modular synth into power…

€ 65,00

Intellijel Stereo Line Out Jacks 1U

Intellijel Stereo Line Out Jacks 1U

1/4" TRS Jack panel for the Stereo Line Out 1U module

Stereo Out Jacks 1U Module

If you don't own an Intellijel case with built-in compatible ¼" jacks, then you need to purchase a Stereo…

€ 21,00

Intellijel µMIDI 1U

Intellijel µMIDI 1U

USB/DIN MIDI VOICE AND CLOCK INTERFACE IN 1UThe µMIDI 1U provides all the essentials to control and sync your Eurorack modular from your computer, iPhone/iPad, or hardware MIDI device with a minimum of fuss.…

€ 139,00

Intellijel µMIDI JACKS 1U

Intellijel µMIDI JACKS 1U

UMIDI DIN AND USB JACKS FOR MIDI INPUTThe USB and DIN MIDI input jack for the µMIDI 1U module

NOTE: This module is not needed if you have the 7U performance case that comes with the rear mounted MIDI…

€ 22,00

Intellijel Cablepack 12 inch (30cm) (5 pack)

3.5mm Patch Cables – 5 PAK Assorted Colors 12″ (30cm)

Excellent quality patch cables for use with Eurorack modules.

Made by AdInfinitum.

Included colors:

RED
GREEN
YELLOW
GREY
BLUE

€ 18,00

Intellijel Cablepack 24 inch (60cm) (5 pack)

3.5mm Patch Cables – 5 PAK Assorted Colors 24″ (60cm)

Excellent quality patch cables for use with Eurorack modules.

Made by AdInfinitum.

Included colors:

RED
GREEN
YELLOW
GREY
BLUE

€ 20,00

Intellijel Cablepack 36 inch (90cm) (5 pack)

Intellijel Cablepack 36 inch (90cm) (5 pack)

3.5mm Patch Cables – 5 PAK Assorted Colors 36″ (90cm)

Excellent quality patch cables for use with Eurorack modules.

Made by AdInfinitum.

Included colors:

RED
GREEN
YELLOW
GREY
BLUE

€ 23,00

Intellijel Cablepack 6 inch (15cm) (5 pack)

3.5mm Patch Cables – 5 PAK Assorted Colors 6″ (15cm)

Excellent quality patch cables for use with Eurorack modules.

Made by AdInfinitum.

Included colors:

RED
GREEN
YELLOW
GREY
BLUE

€ 15,00

Intellijel Gig Bag for 7U 104 HP Cases

Intellijel Gig Bag for 7U 104 HP Cases

The TransporterHigh quality and durable padded gig bags for transporting your precious modular synth cargo—don't worry, there is enough head room to leave your system patched.

€ 119,00

Intellijel HUB (with magnet)

-4 channel passive mult
-Durable plastic enclosure
-High quality gold plated jacks mounted on a pcb
-Fully serviceable (just undo two screws to access the jacks)
-Super strong rare earth neodymium magnets on both sides of the…

€ 12,00

Intellijel HUB (without magnet)

Intellijel HUB (without magnet)

-4 channel passive mult
-Durable plastic enclosure
-High quality gold plated jacks mounted on a pcb
-Fully serviceable (just undo two screws to access the jacks)- without magnet!

€ 12,00

Intellijel USB - ISP Master (Firmware updater)

USB firmware uploader for use with the official Intellijel Firmware Updater app.

This device will allow you to update firmware on the following Intellijel products using a Mac or PC and a USB…

€ 25,00

Intellijel USB Power 1U

Intellijel USB Power 1U

USB SOCKET FOR CHARGING/POWERING PERIPHERAL DEVICES.This tiny but handy module connects the USB A connector to the +5V bus on the Intellijel TPS series powered busboards. Allowing 1A or more of current to…

€ 19,00

Intellijel - Planar II

Intellijel - Planar II

Modulator JoyThe most complex modulator is you. The Planar 2 puts macro control over six outputs—including a quad panning mixer—into your hands with a buttery smooth joystick. Record up to 30 seconds of…

€ 399,00

Intellijel - Rubicon II

Intellijel - Rubicon II

Rubicon2 is a flexible, feature-rich, completely analog oscillator ready to scream or sing to meet the demands of your patch and the desires of your imagination.

It features nine simultaneously available…

€ 469,00

Intellijel - Tête

Intellijel - Tête

Adds Looping/Sequencing, CV control, and Presets to the Tetrapad

Intelligence for your TetrapadTête expands our touch surface, Tetrapad. Capture your gestures, save them, play them back with the Tête's…

€ 352,00
Intellijel
Intellijel is a productive Canadian manufacturer which became very important by their affordable and good Eurorack modules. They have so many different modules and a number of new releases that you can build complete systems with only their gear. Intellijel was foundend by Danjel van Tijn who was an engineer in big music electronic entreprises.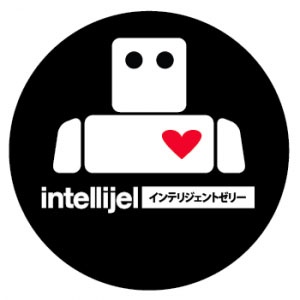 Stock?

Click on the product and you will see the amount that is in stock!

In voorraad?

Klik op het product , dan zie je hoeveel ervan in voorraad zijn!
Sold out? Mail us.
Website manufacturer: https://intellijel.com/
Shopping cart
No items in shopping cart.