Mutable Instruments Beads

Mutable Instruments Beads (Texture Synthesizer)

Reinventing a classicBeads is a reinvention of Mutable Instruments' Clouds.

The concept is the same, live granular processing of an incoming audio signal, and the labels on the…

€ 299,00

Mutable Instruments Blades (Dual multimode filter)

Mutable Instruments Blades (Dual multimode filter)

A dual multimode filter…A CV-controlled overdrive circuit capable of wavefolding.

A clean 12dB/octave multimode filter self-oscillating cleanly across the audio range.

Times…

€ 299,00

Mutable Instruments Blinds

Mutable Instruments Blinds

Quad VC-polarizerOverviewBlinds is a 4-channel voltage-controlled signal polarizer. Each channel consists of a polarizer circuit, also known as a four-quadrant multiplier. This circuit acts like a VCA,…

€ 179,00

Mutable Instruments Branches

Mutable Instruments Branches

Dual Bernoulli GateOverviewA Bernoulli gate takes a logic signal (trigger or gate) as an input, and routes it to either of its two outputs according to a random coin toss. The knob controls how fair…

€ 99,00

Mutable Instruments (Mutable Music Things) - Ears

Mutable Instruments - Ears

Ears is MI's take on Tom Whitwell's Mikrophonie module – a contact microphone and amplifier allowing you to generate a large palette of sounds by scratching, tapping, and more generally collecting…

€ 99,00

Mutable Instruments Elements

Mutable Instruments Elements

Elements is a full-blown synthesis voice based on modal synthesis – an under-appreciated flavour of physical modelling synthesis with a strange and abstract feel.

Elements combines an exciter…

€ 499,00

Mutable Instruments Frames

FRAMESMixer/keyframerOverviewThe heart of Frames is a 4-channel analog VCA under tight digital control. Through flexible input/output mixing and normalling options, it can be patched to serve the following purposes (among…

€ 299,00

Mutable Instruments Links

Multiples and mixing utilitiesLinks provides 3 utility functions focused on signal distribution and mixing.

1:3 is a 3-output buffered multiple, with an offset error < 0.1%. It is useful for distributing the voltage from a CV…

€ 69,00

April 2022

Mutable Instruments Marbles

Mutable Instruments Marbles

Random gate generatorMaster clock

∙ Internal clock with adjustable rate (with V/O CV input), or division/multiplication of an external clock.
∙ Range selection button further multiplying or…

€ 299,00

Feb 2022

Mutable Instruments Plaits

Mutable Instruments Plaits (next batch expected mid June 2018)

macro oscillator

Rebooting a classicPlaits is the spiritual successor of Mutable Instruments' best-selling voltage-controlled sound source, Braids. Not just a mkII…

€ 229,00

Mutable Instruments Rings

Mutable Instruments Rings

Rings brings physical modelling synthesis to your Eurorack system, from a more modular angle than Braids' models or Elements. Instead of trying to be a complete instrument, Rings focuses on the key…

€ 299,00

Mutable Instruments Ripples II

Mutable Instruments Ripples II

It filters.Ripples is a classic, big-sounding analog four-pole filter in a small 8-HP package. Over the years it has earned its reputation as a no-fuss, elegant choice.

Ripples has two input paths:…

€ 169,00

Mutable Instruments Shades

Mutable Instruments Shades

Mixer, offset, attenuverterOverviewShades provides 3 channels of audio/CV processing which can be configured either as active attenuators or as attenuverters.

A bicolor LED monitors the polarity and…

€ 99,00

Mutable Instruments Shelves Mk2

Same as Shelves but with the epander now integrated.

EQ filterOverviewShelves brings to Eurorack modular systems something we are all very familiar with: the 4-band parametric EQ typically found in console channel strips. But…

€ 219,00

Q1 2022

Mutable Instruments Stages

Mutable Instruments Stages

Segment generator

THE MODULATION CONSTRUCTION SET
ASR envelope, complex 6-stage envelope, LFO, 4-step sequence or switched LFO: Stages can be any
kind of modulation.
Not because all these behaviors…

€ 299,00

Mutable Instruments Streams

Mutable Instruments Streams

Dual dynamics gateOverviewStreams provides two channels of extremely flexible signal dynamics manipulation.

Each channel consists of an analog voltage-controlled filter and amplifier (VCFA). The…

€ 229,00

Mutable Instruments Tides (2)

Mutable Instruments Tides (2) New (2018) versionTides got a little refresh. New quad output modes, hardware matching the most recent releases. (Sept 2018)

Tidal modulatorOverviewTides is all about waves that go up and down, from…

€ 229,00

Mutable Instruments Veils II

Mutable Instruments Veils II

The cornerstones of modular patchesVCAs are absolutely essential in a modular system, for example for:

∙ Shaping the amplitude or timbre of a tone with an envelope.
∙ Animating a mixture of…

€ 179,00

Mutable Instruments Warps

Mutable Instruments Warps (limited edition) While stock last!

Meta-modulatorOverviewEvolved from the oscillator mixing section of Mutable Instruments' desktop hybrid synths, Warps is designed to blend and combine two audio…

€ 229,00

EOL

Mutable Instruments Yarns

YARNSMIDI interfaceOverviewYarns is a MIDI interface providing up to 4 channels of CV/Gate conversion, and providing some of the MIDI message processing features of Mutable Instruments' MIDIpal, including arpeggiator, euclidean…

€ 299,00

EOL

Mutable Instruments Kinks

Mutable Instruments Kinks

Analog signal mingling and manglingWith the same compact 4-HP size as its vanilla friend Links, Kinks provides three analog utility functions for altering the shape of audio or control signals.

SignThis…

€ 99,00

EOL

Mutable Instruments - Set of 20 HQ Patchcables

Mutable Instruments - Set of 20 High Quality Patchcables

A nice bag filled with very solid patchcables coloured in "Mutable Instruments Style"

5x black (aprox. 20cm)

5x purple/pink (aprox. 35 cm)

5x green (aprox. 35 cm)

5x…

€ 59,00

Mutable Instruments Volts

Some of Mutable Instruments' digital modules require a +5V supply in addition to the +/- 12V. While recent cases, bus-boards, or power systems (such as TipTop Audio's Zeus line, or MakeNoise Mini-PWR) provide this +5V source,…

€ 19,00

alternative available!

Mutable Instruments Braids (EOL)

Mutable Instruments Braids (EOL - out of production)

(8 HP alternative here)

Sound source… like an oscillator? Not really.

Most of the timbres it generates are so complex that approaching them with a classic analog modular…

€ 359,00

alternative available!

Mutable Instruments Clouds (EOL)

Mutable Instruments Clouds (End of Life) Sold Out

(8 HP alternative here)

(34 HP alternative here)

Texture synthesizer

OverviewClouds is a granular audio processor – with a couple of twists.

Unlike granular sample players,…

€ 299,00

Discontinued

Mutable Instruments Edges (EOL)

Mutable Instruments Edges (EOL)Quad chiptune audio generatorEnough with the analog, warm and organic.

Edges is a module strictly focused on the straight lines, sharp edges, and clinical harsh modulations of digital logic. Its…

€ 299,00

EOL

Mutable Instruments Grids

Topographic drum sequencerTake the user interface of an euclidean sequencer, a healthy dose of machine learning and graph algorithms, megabytes of drum loops, hours of intensive computations and you've got a drum pattern…

€ 179,00

Discontinued

Mutable Instruments Peaks (EOL)

Mutable Instruments Peaks (EOL)

OverviewPeaks provides 4 different functions in a small 8-HP package. Their common point? They are all about generating an audio or CV signal in response to a trigger, and are all focused on…

€ 179,00

EOL

Mutable Instruments Ripples

Mutable Instruments RipplesLiquid filterRipples delivers a classic, big-sounding analog four-pole filter in a small 8-HP package, continuing Mutable Instruments' lineage of warm and tasty filters started by the Shruthi SMR4 mkII…

€ 149,00

EOL

Mutable Instruments Veils

Mutable Instruments Veils

Quad VCAOverviewVCAs are the cornerstones of modular patches: shaping the amplitude or timbre of a tone with an envelope, animating a mixture of several oscillators, controlling the amount of filter…

€ 169,00
Mutable Instruments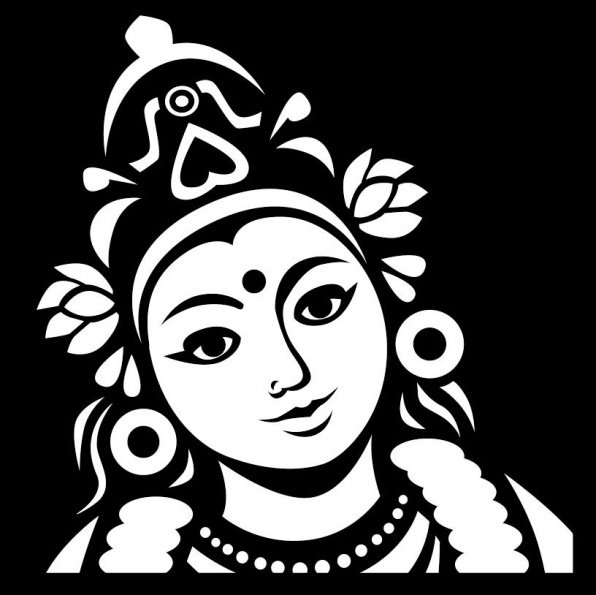 The Manufacterer of the famous Shruthi from Paris now also produces modules for the Eurorack system!
Stock?

Click on the product and you will see the amount that is in stock!

In voorraad?

Klik op het product , dan zie je hoeveel ervan in voorraad zijn!
Sold out? Mail us.
Website manufacturer: https://mutable-instruments.net/
Shopping cart
No items in shopping cart.